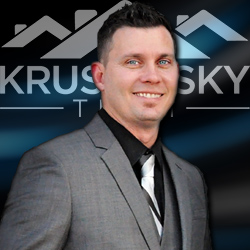 David Krushinsky
I am a Licensed Mortgage Consultant that is extremely passionate about my profession. Guided by a personal mission to teach, inspire and lead my clients, I take an all-encompassing approach to the loan process and devise a financing strategy to work with each client's short and long term financial goals.
While attending college in the 90's, I worked in the construction industry. Once building homes for buyers of varied financial backgrounds, I now walk clients through the arduous mortgage loan process and help fulfill dreams of homeownership.
I joined the mortgage industry in 2002 and have steadily earned recognition for my stellar work performance. I have been consistently recognized for successfully closing the most loans on numerous occasions and been ranked in my company's internal top ten performance list with more than $200 million in mortgages funded. I am happy to say that I have achieved these goals while proving a superior level of customer care to my borrowers. After becoming a branch manager, I was also able to assist other loan officers in reaching their goals.
The same deep-rooted interest in financial markets that led to my career as mortgage professional has also led me to seek out additional knowledge and training to share with my clients. I lecture on the subject of mortgage planning and payment options to suit an array of financial needs especially benefits to first-time homebuyers.
I was born and raised in Phoenix, AZ and currently reside in Peoria with my wife and daughter. I enjoy hiking, running, boating and almost any outdoor activity.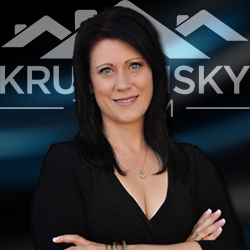 Kristen Krushinsky
I am the Team Leader and Senior Loan Officer for the Krushinsky Team. Originally from Wisconsin, I moved out to Arizona and began my career as a CPA. I later transitioned into the mortgage industry where I have worked with my husband since 2009.
My role is to handle the transaction from contract acceptance through the closing. I work closely with the borrowers, real estate agents and title companies to ensure a smooth and seamless transaction. I communicate with the borrowers on what documentation is needed, why it is required, and help them understand the overall mortgage process. My goal is to answer any questions that arise and keep all parties updated throughout the transaction.
Our team provides a real family atmosphere. We strive to make sure that we take care of all of our client's needs and that they have a very positive experience during the purchase or refinance of their home.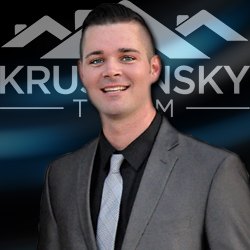 Tyler Hosler
I am a Mortgage Loan Originator on the Krushinsky Team. I was born and raised in sunny Arizona. After graduating from Deer Valley High School, I played Quarterback in college at Fayetteville State University in North Carolina. While I was in school and playing football, I learned a lot of important lessons about life, team and competition. I practiced my customer service/sales skills at Discount Tire Company for 8 years before entering the mortgage industry.
I have been on the Krushinsky Team since 2013 where my main focus is making the home buying process as easy and convenient as possible for our clients. We strive to provide top notch communication to our clients and their real estate agents during their home purchase.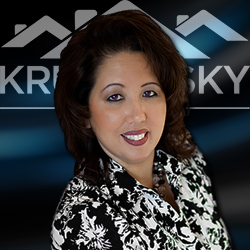 Melissa Cash
I am the Senior Loan Processor for the Krushinsky Team. I was raised in the mid-west, but came out to Arizona to get out of the snow. I have been in the mortgage industry since 1996 and have worked in almost every position during that time. I have found that my favorite role is a loan processor.
As a processor, I handle the paperwork associated with your mortgage loan. My primary function is to ensure the timely and accurate packaging of all loan applications. Part of my responsibilities include; gathering information, ensuring complete and proper loan information is in our system, accurate information is sent to the underwriter, and all data complies with our company policy. I also verify 3rd party information; such as credit, appraisal, title insurance, and ultimately preparing the application for submittal to the underwriter.
Our team works closely together to ensure that each of our clients has the best service attainable.
Danielle Ewoldt
I am the Loan Officer Assistant for the Krushinsky Team. I was born and raised in the heat of Arizona. Prior to joining the team, I worked at a sporting goods store as a General Manager, which improved my sales and customer service skills.
My role is to assist my team members in providing an exceptional customer experience. I handle most incoming and outgoing phone calls, scheduling and preparing our teams educational and customer events. I also work closely with our business clients and realtors.
My goal is to continue to learn and grow in the mortgage business with my fellow team members.