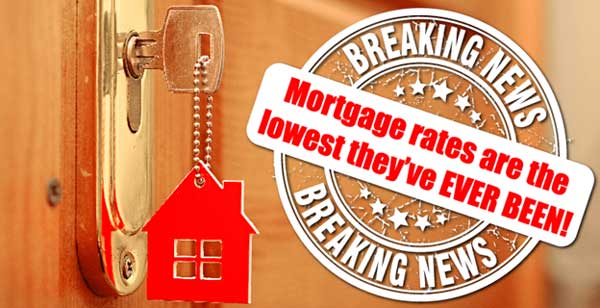 You've probably heard the words "lowest rates" often in the last few years, but as of yesterday, interest rates fell to the lowest they've ever been!
Since the United Kingdom voted to leave the EU, interest rates in the U.S. have been dropping, and as of August 1st, they've fallen lower than ever before. This is a once in a lifetime event!
So what does this mean for potential homebuyers and home owners who want to refinance?
It means that you might want to strike while the iron is hot and take action while rates are low! A fraction of a percentage point may seem small, but it could add up to huge savings over the life of your loan.
And a lower interest rate can mean more money to spend on family trips, remodeling your home, or even a bigger home.
If there's one thing that the Brexit vote has taught us, it's that you can't predict the world events that will affect interest rates in the U.S. Rates can go up at any time.
So if you're ready to take advantage and buy a home or refinance, give me a call or shoot me an email!
Source: Bloomberg, August 1, 2016
Questions? Contact David Krushinsky Today!