In a recent unanimous vote in the House of Representatives, a bill aimed at encouraging more private companies to offer flood insurance passed and is now on its way to the Senate.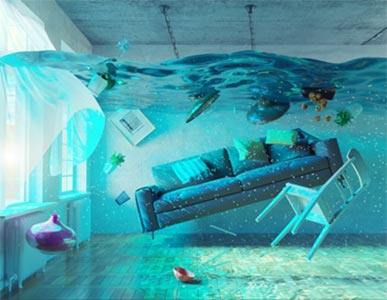 The idea behind The Flood Insurance Market Parity and Modernization Act is to give homebuyers more choices in flood insurance coverage. If passed, it would authorize state insurance commissioners to approve flood insurance policies for Fannie Mae, Freddie Mac and other federally backed mortgages. It would also allow lenders to accept private flood insurance policies that provide coverage at least as good as those sold by the National Flood Insurance Program (NFIP). In turn, it would open the flood gates for more consumer choice, more market competition and more product innovation. Instead of being told what insurance policy is required, buyers would have choices to select a policy that fits their specific needs.
The new bill also would allow homeowners insured by the NFIP to switch to a private flood policy and retain the right to get their NFIP policy back again if they are dissatisfied with private insurance. The legislation in essence grandfathers a homeowner's federal flood insurance rate as long as there is no lapse in insurance coverage.
The bill is a rare one. It is widely supported by both Republicans and Democrats, environmental organizations, insurance lobbying groups, taxpayer groups, and real estate organizations.
Keep watching my blog for more updates as this bill and the discussion progresses.
Source: National Mortgage News (obtained May 2016)
Questions? Contact David Krushinsky Today!