Have you been searching for a miracle cure for the perfect lawn? Scotts Miracle-Gro may just be on to it for you.
The lawn and garden company recently announced its plans to launch a "Connected Yard" digital platform to get you invested in your yard and use smart data to do the thinking for you. According to Scotts Miracle-Gro, "Finally, dirt meets data".
By using the app and sensory devices, you will be able to receive watering recommendations for your local area to help avoid overwatering or forgetting to water plants. It will also make recommendations about what plants grow best in your area and where to place them in your yard.
The platform is expected to offer additional lawn care services such as controlling your sprinklers in the future. The company hopes other innovations will be developed to link to its platform, making your future lawn virtually perfect.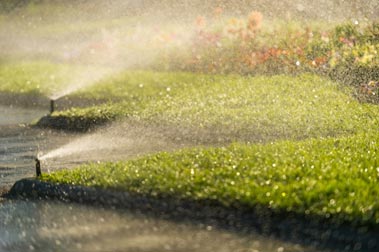 To learn more about the Connected Yard concept and sign up to get notified when the app is ready for download, go to getgro.com.
Be sure to let me know how your yard is doing and what you think of this innovation in lawn care!
Source: Fast Company & Inc
Skyline Home Loans is not affiliated with Scotts Miracle-Gro. Each is solely responsible for the products and services it offers.
Questions? Contact David Krushinsky Today!