Oh, the mortgage world! It's filled with acronyms and abbreviations.
A-P-R is a common one though. It stands for annual percentage rate. And, it is NOT the same thing as your loan interest rate.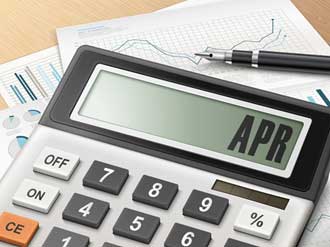 Interest Rate
The interest rate on your mortgage is the rate you agree to pay the lender each month for allowing you to borrow the money from them. That's fairly easy to understand.
Annual Percentage Rate
APR takes into account some of the costs you pay to get the loan. This can mean origination fees, points, mortgage insurance and other costs. It does not include things like application fees, appraisals, title insurance and document preparation fees.
APR is super important when loan shopping because it helps you compare offers. In fact, the federal government requires lenders to quote APR because loan offers often are made on different terms and it's the only way to truly compare loans accurately.
APR helps you understand how much you're paying overall – through the life of the loan. It helps answer the question of whether paying more upfront for a lower interest rate is worth it.
Interpreting APR
On the surface, it may seem like you should always go with the loan that has the lower APR. But this isn't always true.
Even though one loan may cost more upfront and less over time, it still may not be the better choice.
Let's say you're planning to be in your house only a few years, then it may not make sense to pay more upfront in order to save more over 30 years' time. You may be better off paying less upfront at a higher rate over time.
What's next? Call me at (602) 456-2195 to talk about your loan and let's crunch some real numbers together!
Source: FAQ section on Skyline website
Questions? Contact David Krushinsky Today!