Last time, we shared about some lenders misrepresenting themselves to borrowers and what you should watch out for to protect yourself and find a reputable lender. Today, I want to share how I work to protect myself and my company from fraudulent claims of borrowers.
According to the data firm, CoreLogic, at the end of the second quarter of 2015 signs of fraud in mortgages decreased 8.9% year-over-year due to interest rates being lower than expected. There's less incentive for borrowers to misrepresent themselves or their financial situation.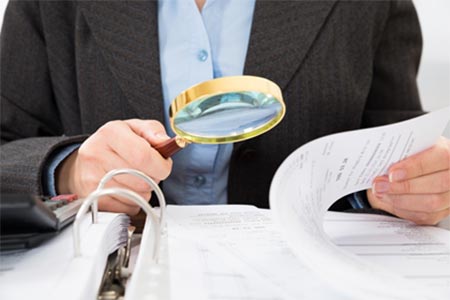 However, there are still those who try to deceive us. Fraud negatively impacts the mortgage industry and economies. Here are some "cases" I watch for:
A Case of Fake Identity
Identity fraud with home equity lending could become more prevalent, according to the senior director of fraud solutions at CoreLogic. Because home equity loans don't always require face-to-face interaction, identity fraud is more likely.
A Case of Overvaluing the Home
With purchase loans on the rise, the risk of saying the home is worth more than it actually is, is increasing.
A Case of Overinflated Income
Loan application anomalies suggesting consumers might have lied about their incomes dropped more than 7% in the second quarter. But this deception could become more common if rates rise and it becomes harder for consumers to qualify with their actual incomes.
A Case of Unemployment
CoreLogic reports indicate that there were 7% fewer indicators that consumers were lying about jobs listed on their applications in the second quarter of 2015. But the fraud and anti-money laundering prevention department at Freddie Mac recently found in loan reviews that a there were many situations where the borrower was not employed at closing as represented in an approved application.
A Case of Undisclosed Debt
Consumers don't always reveal all their mortgage debts during the application process, which is another indicator of fraud, and impacts the entire mortgage industry.
In the end, nobody benefits from fraudulent claims. I'm in the business to help quality people get quality loans! If you're that type of person, let's talk! Call me today at (602) 456-2195.
Sources: National Mortgage News and Core Logic
Questions? Contact David Krushinsky Today!