At Skyline, we pride ourselves in doing business in an honest and straightforward manner. Unfortunately, in our industry, there are some ways in which lenders sometimes misrepresent or confuse things for buyers.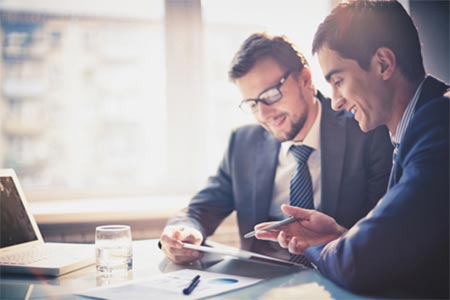 According to National Mortgage News, the following are 6 phrases that some lenders use that could be a red flag for buyers.
'I Work For the Government'
Just because a lender funds a loan guaranteed by the government's Federal Housing Administration (FHA), does not mean that the lender is a public official. Sometimes lenders may misrepresent themselves to borrowers and lead them to believe they are. This is actually a violation of the Consumer Financial Protection Bureau rules and a situation to be wary of if you ever encounter it.
'You Need Medical Documentation'
If you are disabled and a lender asks you to provide documentation from a physician to prove your disability to qualify for a FHA loan, there's something up! A request for medical records is considered a type of discrimination. Privacy laws protect your medical records and you should not be required to share them.
'You're Expecting? That May Be A Problem'
Government programs do not allow loans to be delayed or denied due to pregnancy or maternity leave. If you're told that, it is time to find a new lender.
'What a Deal!'
If you see rates advertised for less than what can actually be provided by a lender, then they are violating Consumer Financial Protection Bureau rules.
'You Could Never Lose Your Home'
Unfortunately, it is possible. If you are using a Home Equity Conversion Mortgage and can't meet the requirements outlined, such as maintaining the property, you could lose your home.
'Yes, I'm Licensed'
You can check lenders' credentials through the Nationwide Multistate Licensing System and Registry to make sure they have a license and have passed exams as part of their licensing requirements.
Next, we'll take a look at how buyers sometimes confuse or complicate situations with the things they say too. Learning from other people's mistakes along the way!
If you're looking for a loan officer who will treat you the right way and be upfront and straightforward, I'd love to talk to you about how I can help. Call me at (602) 456-2195 or email at dkteam@reasyfinancial.com anytime!
Source: National Mortgage News
Questions? Contact David Krushinsky Today!