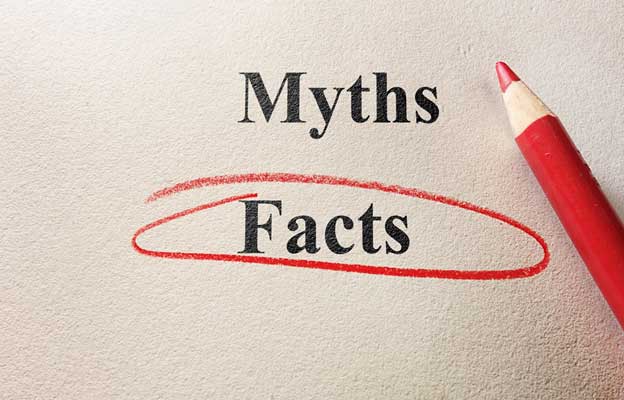 Getting a loan for a home is easy when these top 3 myths are busted.
Myth #1: I can wait to find a lender until after I find my dream home.
Sure, you can. But, why would you? An experienced loan officer like David Krushinsky specializes in all types of loans and can help guide you toward the home of your dreams that also fits into your budget.
Getting approved for a loan before you start your home search also gives you a buyer's advantage and sets you up for a smoother closing process… getting the keys to your new home into your hands more quickly and with less stress.
Myth #2: As long as I'm pre-qualified, I shouldn't have any issues making an offer on a home.
Beware of lenders who tell you that a pre-qualification is enough to know exactly how much you can afford. A pre-qualification is NOT the same as a pre-approval.
A pre-qualification is a verbal discussion you might have with a lender just to give you an idea of what to expect and to start the conversation and process. After discussing how much money you earn and your debts, the lender gives you a general idea of how much home you can afford. There is no evaluation of official documents like W-2s or paystubs and no credit check is pulled. The lender can tell you if you are likely to be approved for a loan but cannot offer any type of approval that could be presented as part of your offer to purchase.
A pre-approval is a written commitment from a lender after thoroughly evaluating your financial situation. It requires you to complete a loan application and provide the lender with access to your financial and tax records and access your credit rating. The pre-approval letter states how much money you can borrow so that you can begin looking for a home at or below that amount. With pre-approval, home sellers will know you are a serious buyer and won't take extra time trying to get financing in line.
Myth #3: The monthly mortgage fee is the only cost I need to consider for my loan.
Buying a home has extra costs that you might not have considered. The mortgage is not the only cost that needs to be factored into a loan. A qualified loan officer will help you see the big picture and walk you through all the costs of purchasing a home so that you know exactly what you're spending and why.
Some of the extra costs of buying a home may include inspections, surveys, taxes, closing costs, neighborhood association fees, and required fees for services. When David Krushinsky prepares an estimate of your fees and costs, all these details will be outlined for you.
As with any big purchase, seek advice from a professional lender like David Krushinsky. If you have questions, David Krushinsky is here to help. Call or email today at (602) 456-2195 or dkteam@reasyfinancial.com to get the process started.
Pre-approval is only offered on home purchase loans where a sales contract is not yet signed. It is not a rate lock, loan approval, or commitment to lend. You must submit additional information for review and approval.
Pre-qualification is not a pre-approval, loan approval, or commitment to lend. You must submit additional documents and information for review, verification, and approval. Pre-qualification is subject to verification of income and credit, satisfactory appraisal and title review, and no change in financial condition. If your rate is not locked or rate protection expires, any market rate increases may lower the loan amount for which you are pre-qualified.
Sources: Investopedia and US News
Questions? Contact David Krushinsky Today!